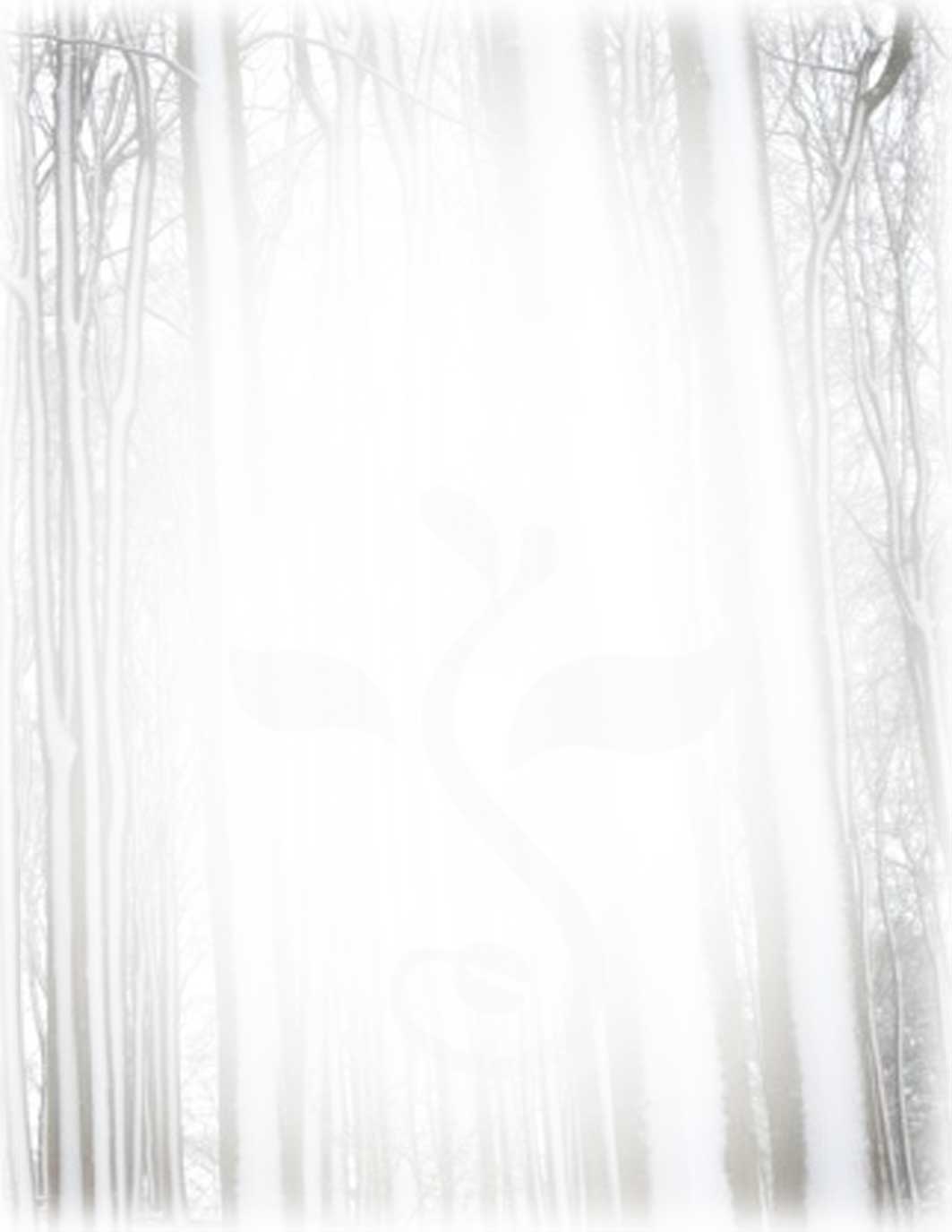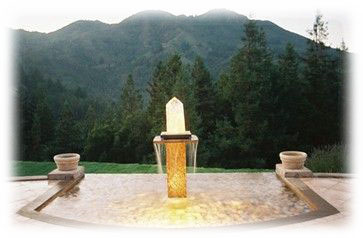 Sacred Spaces


Sacred spaces can be a wonderful addition to every garden. In the most basic function, a sacred space is any space that is created and entered to expand consciousness beyond the individual ego, in whatever way you define that.

All of us are different, and so is every sacred space. What I bring to this work is a deep respect for what touches you personally, and an interest in working with you to support you in experiencing whatever you consider sacred.
This can take a variety of forms as we work together:

An area in the garden can be set aside for you to develop and explore in your own way.

We can participate together in the brain-storming and building of something that is specifically for the purpose of increasing well being for yourself and/or the world.

I can use my guidance to develop a unique area of beauty that is supportive to your well being.


There are many tools available to support us in this work. One that I am personally  quite familiar with is working with crystals in a home and garden setting.  I have gathered a large assortment both for myself and use in gardens, both for their natural beauty and energetic gifts. Crystals are not only an appreciating asset over forty million years old, they offer year-round interest, twenty four hours a day when lit and are deer and rabbit resistant. In short they are a landscape designer's dream. [smile]
Click on the pictures to explore...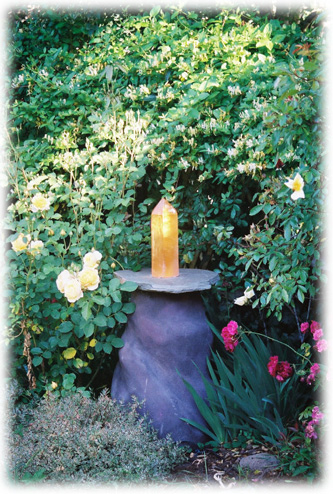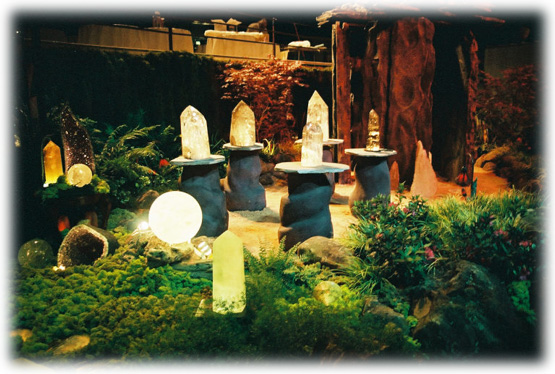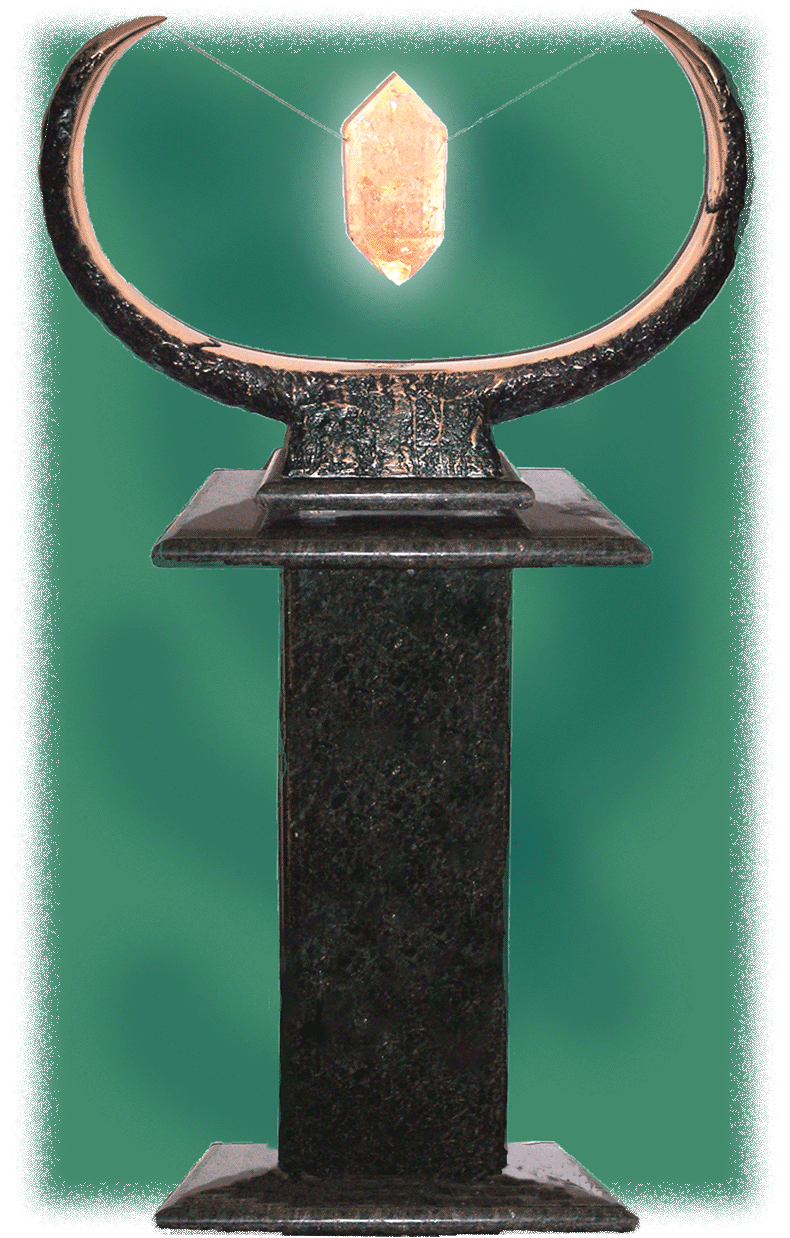 Crystal, Stone and Bronze Water Sculpture.

See our award-winning crystal garden at the San Francisco Flower and Garden Show.

To purchase and learn more about crystals visit "
Crystal Art
"